Spreading smiles, one cozy sheet at a time -
Because happiness is the best medicine!
Have you ever experienced the pure joy that comes from receiving a gift from someone who loves you? Sawyer certainly has, and it inspired him to create something truly special – Sawyer's Wish™.
Sawyer believes in the transformative power of love and charity, and his wish is for no child to ever have to experience the pain of cancer. And let's be real, who wants to stare at a plain, boring white bed sheet all day? Not Sawyer, and definitely not the kids he's trying to help!
That's why Sawyer's Wish™ is all about spreading hope and joy through fun, printed sheets. These sheets are more than just a cozy place to rest your head – they're a reminder that you are loved and supported by so many.
Each sheet is bursting with color and patterns that'll make you smile from ear to ear. And best of all, they're a symbol of the love and care that Sawyer and his team have for every child enduring. a hospital stay. They want to make sure no child ever feels alone in their fight, and that there's always a reason to keep smiling.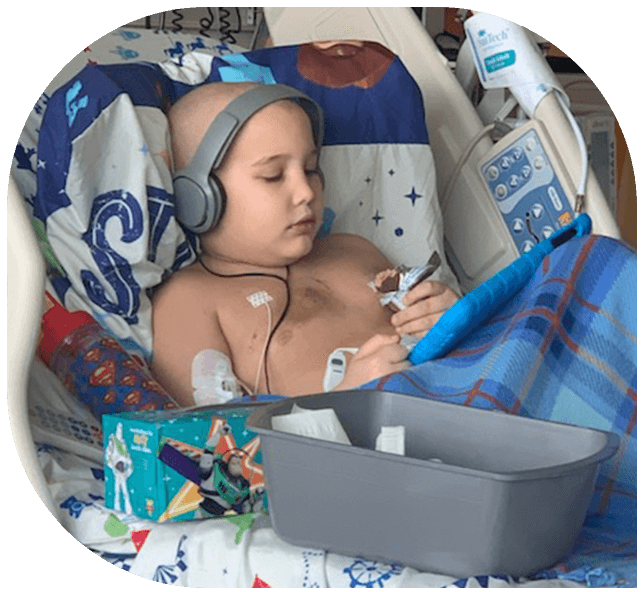 Bringing smiles and comfort to those in need, one cozy gift at a time.
Meet Sawyer Riggenbach – an eight-year-old warrior who bravely fought cancer for five long months at Akron Children's Hospital. And if that wasn't enough, he faced it all during the chaos and uncertainty of the COVID-19 pandemic. Talk about a tough cookie!
But here's the thing about Sawyer – he never let fear, stress, or loneliness get the best of him. With his signature optimism and generosity, he tackled every round of chemotherapy and long day with a smile on his face and hope in his heart.
As visitation was restricted during his hospital stay, Sawyer's uncle gave him a thoughtful gift that made all the difference – new, printed sheets to make his bed a more joyful place to sleep, play, and recover.
Those sheets were more than just a fun addition to his room – they were a foundation for Sawyer as he coped with the challenges of treatment and its side effects. They helped him connect with his medical team in a lighthearted way, even amidst the loneliness of pandemic isolation. It just goes to show that something as simple as a fun set of sheets can turn a hospital room into a cozy, comforting home.
And now, Sawyer's Wish™ is on a mission to spread that same joy and comfort to other children and families fighting cancer. Because when it comes to healing, the mental and emotional state of a child is just as important as their physical health. So let's join Sawyer and his team in making bed time magical, one sheet at a time!
For children facing serious illnesses and extended hospital stays, even the smallest comforts can make a huge difference. Fun, printed bed sheets can provide a sense of normalcy and joy in an otherwise sterile and unfamiliar hospital environment.
By giving sick children something playful and colorful to brighten up their hospital beds, we can help improve their mental and emotional well-being, providing them with a sense of comfort and security during a challenging time.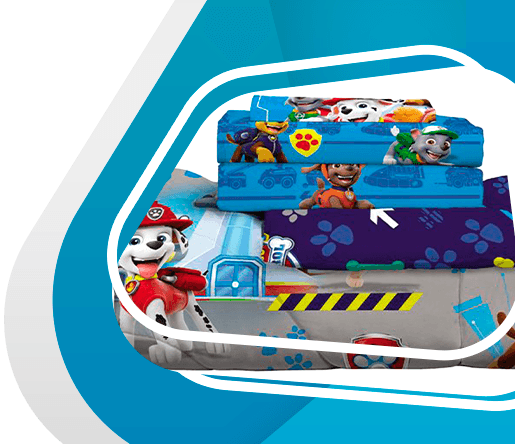 Facts About Children Hospital Stays

5.9 Million Pediatric Admissions Last Year
Hospitalization can be a significant and impactful experience for both the child and their family, regardless of whether it was planned or unplanned. Each encounter with the healthcare system during a hospitalization can have long-lasting effects on the physical, emotional, and social well-being of the child and their family.

Admissions Average A 4.8 Day Long Stay
The average pediatric hospital admission in the US lasts for 4.8 days, but the duration can vary significantly based on the underlying condition, treatment, and severity. Hospital stays can range from a few hours to several weeks or months depending on the case complexity.

Colorful and fun printed sheets can help create a more welcoming and comforting environment for children in the hospital, reducing stress and anxiety. We believe that by providing these simple but meaningful gifts, we can help make a positive impact on the mental and emotional well-being of sick children and their families.
By donating to Sawyer's Wish, you can make a real difference in the lives of children who are facing unimaginable challenges.
Your contribution can provide the comfort of fun, printed sheets that can transform a sterile hospital bed into a cozy and cheerful sanctuary, bringing a smile to the face of a child who is going through a difficult time.
Your support can help us deliver hope and joy to those who need it most, making a positive impact that will last long after their hospital stay is over.