Sleep Tight Kids is a 501c3 non-profit organization that is dedicated to providing hope and comfort to children in need as they lay their heads to rest each night. Founded in 2009 by Jill Schwarzkopf, the organization has been helping to make a difference in the lives of children in Western North Carolina and upstate South Carolina by donating "COMFORT BAGS" filled with newly purchased bedtime-related items such as blankets, stuffed animals, dental care kits, and books. These comfort bags are either directly donated to needy families or distributed through partnerships with other non-profit organizations supporting families in need.
Try to Become a Volunteer, This Can Solve Many Problems
The mission of Sleep Tight Kids is to promote feelings of hope and comfort in children who are experiencing difficult circumstances. The organization believes that every child deserves a warm and comforting place to rest their head at night, regardless of their circumstances. By providing these children with essential items such as blankets, stuffed animals, and books, Sleep Tight Kids is not only helping to meet their basic needs but also offering them a sense of hope and security.
Jill Schwarzkopf, the founder of Sleep Tight Kids, was inspired to start the organization while teaching at Mills River Elementary School. She saw firsthand the need for basic items such as blankets, dental care, and clothing among her students. Some of them even talked about not having heat in their homes. She had a dream about starting a non-profit organization to help comfort these children, and with the help of the staff and community members, she began collecting items. In 2009, Sleep Tight Kids was officially established, providing 75 comfort bags in its first year.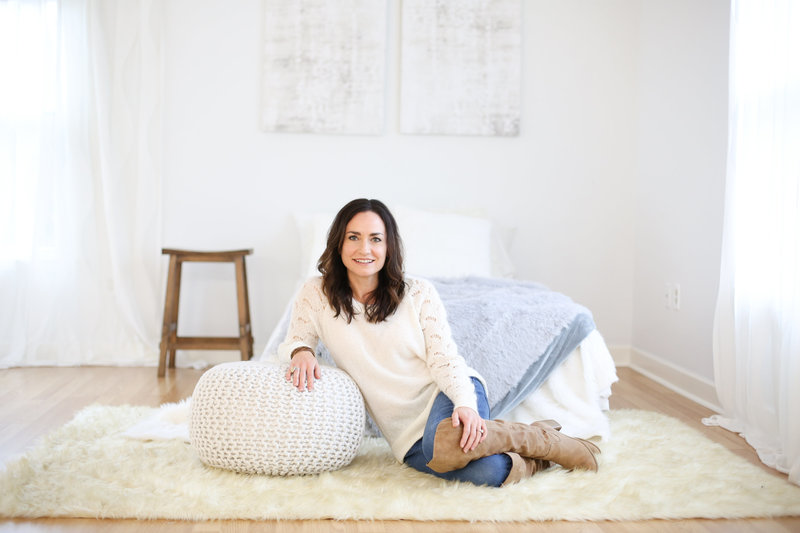 Since then, the organization has grown significantly, providing over 10,000 comfort bags to children in need in over nine counties in Western North Carolina in 2017. However, the organization recognizes that there is still much work to be done, as they are only reaching 9% of the children in DSS/Foster Care Services. Sleep Tight Kids is committed to continuing to expand its reach and impact in the community, with the ultimate goal of providing comfort and hope to every child in need.
All donations to Sleep Tight Kids are 100% tax deductible, making it easy for individuals and organizations to contribute to the cause. The organization is grateful for the support it has received over the years and recognizes that it would not be able to make a difference in the lives of children without the generosity and compassion of donors and volunteers.
When we think of other peoples lives as linked to our own, our empathy grows. They've demonstrated an amazing ability to help build a brighter and better future for our country. – OLIVER SANDERO
In Jill Schwarzkopf's own words, "In our family, bedtime is a ritual. It's a time to laugh, relax, and snuggle. The children we serve have nothing but a diaper or shorts when being pulled from these horrible circumstances. They need to know that someone else cares for their safety and comfort. The smiles on the faces of children who have never had anything new in their lives make our deliveries beyond worth it. This is love."
Sleep Tight Kids is a shining example of how one person's dream can turn into a powerful force for good. Through the generosity and compassion of donors and volunteers, the organization is making a tangible difference in the lives of children in need. By providing comfort and hope through its "COMFORT BAGS," Sleep Tight Kids is giving children the sense of security and comfort that they need to face the challenges of their lives. If you are looking for a way to make a difference in the lives of children in need, Sleep Tight Kids is an organization that is truly making a difference and is worth supporting.