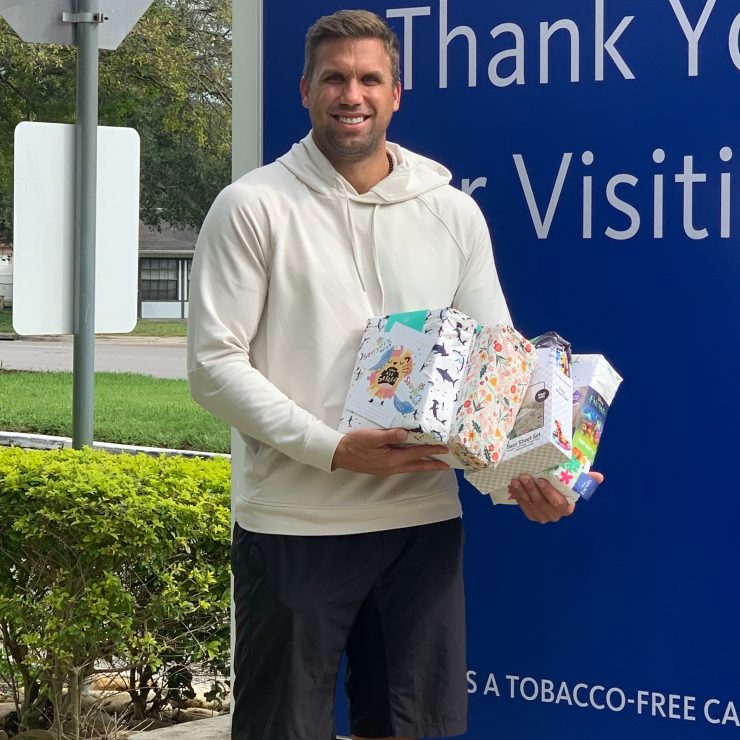 John Saeger
John is a visionary leader and co-founder of Sawyers Wish, leveraging his entrepreneurial skills, military service, and unwavering passion for helping others to make a meaningful impact in the lives of those in need, driving the organization's mission forward with compassion and dedication.
John has always been driven by his unwavering passion for making a positive impact in the lives of those in need. With 8 years of distinguished service in the United States Army, he learned the value of selfless service and the importance of giving back to the community.
After his military service, John embarked on an entrepreneurial journey, starting and successfully managing several businesses in diverse industries including fitness, marketing, and warehousing. These ventures not only honed his business acumen but also deepened his commitment to making a meaningful difference in the lives of others.
John's genuine compassion and empathy for those facing challenges led him to co-found Sawyers Wish. Having witnessed firsthand the struggles of individuals in need, John recognized the pressing need for support and assistance. He took it upon himself to create an organization that could provide tangible help to those who needed it the most.
As a co-founder of Sawyers Wish, John has been an unwavering advocate for the organization's mission. He has dedicated countless hours and resources to drive its growth and impact, always striving to make a positive difference in the lives of individuals and families facing hardships.
Beyond his entrepreneurial endeavors, John's heart for giving back extends to his active involvement in various community service initiatives. He consistently seeks ways to leverage his skills, experience, and resources to support causes that align with Sawyers Wish's mission of compassion and generosity.
John's visionary leadership, unwavering commitment to helping others, and relentless advocacy have been instrumental in Sawyers Wish's success as a charitable organization. His compassion and dedication continue to inspire others to join the mission and make a meaningful impact in the lives of those in need.
In conclusion, John's unique blend of military service, entrepreneurial spirit, and passion for making a difference has shaped his role as a co-founder of Sawyers Wish. His selfless dedication and relentless efforts in pushing the organization's mission forward have earned him recognition as a compassionate advocate and leader in the community.
Your email address will not be published. Required fields are marked *