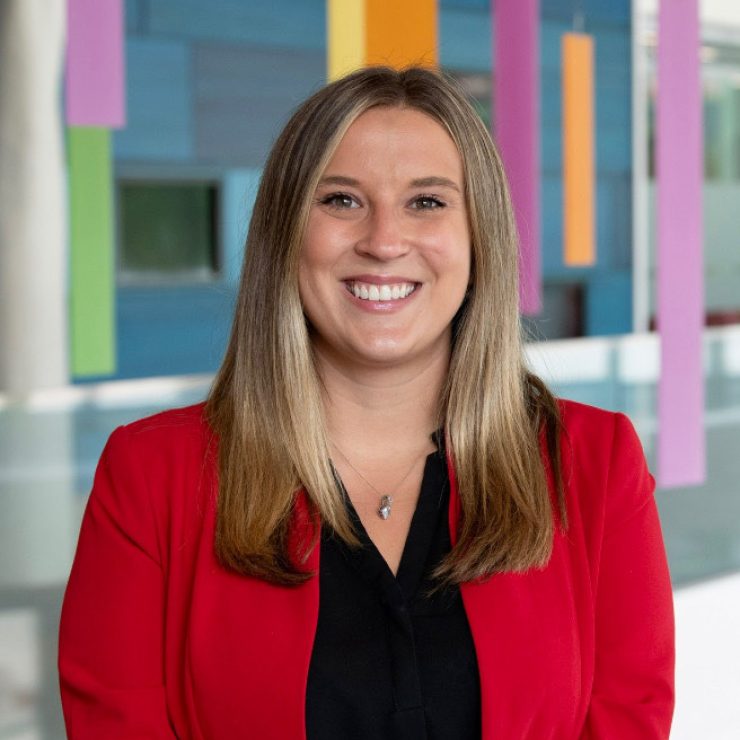 Kayla Scalf
Kayla is a skilled fundraising professional known for her passion in enhancing communities through philanthropy, advocacy, and creative fundraising for children and families in the nonprofit healthcare industry.
Kayla is a highly motivated and experienced fundraising professional with a proven track record of success in the nonprofit healthcare industry. She obtained her Bachelor's degree from Kent State University and holds a Master of Business Administration from Columbia Southern University, demonstrating her strong educational foundation.
Kayla's unwavering commitment to enhancing and engaging communities through philanthropy, advocacy, and volunteerism serves as the driving force behind her work. She is deeply passionate about empowering children and families, and is dedicated to assisting individuals and organizations in achieving their fundraising objectives in a creative and innovative manner.
With her high energy and extensive experience in the nonprofit healthcare sector, Kayla brings a unique blend of strategic thinking, relationship-building, and fundraising expertise to her work. She excels at developing and implementing effective fundraising strategies, leveraging her in-depth knowledge of best practices in the field.
Kayla's results-oriented approach and collaborative mindset make her a valuable asset to any fundraising team. Her ability to forge meaningful partnerships with donors, volunteers, and other stakeholders allows her to effectively engage and mobilize support for worthy causes. She consistently demonstrates a strong work ethic, professionalism, and a commitment to excellence in all her endeavors.
Overall, Kayla's impressive credentials, unwavering passion for philanthropy, and dedication to empowering communities make her a highly effective and respected fundraising professional. Her creative and innovative approach to fundraising, combined with her strong commitment to making a positive impact, sets her apart as a leader in the field. She consistently strives to achieve meaningful results, and is driven by her desire to make a difference in the lives of those she serves. With Kayla on board, success is not only achievable, but also sustainable. She is truly a standout professional in her field, and her contributions to fundraising and community engagement are unparalleled. Whether she is working with children, families, or organizations, Kayla's passion and expertise shine through, making her an invaluable asset to any team. She is a trusted partner in philanthropy and a beacon of inspiration for those seeking to make a meaningful difference in their communities. Without a doubt, Kayla's dedication, knowledge, and expertise make her a true asset to the fundraising profession.
Your email address will not be published. Required fields are marked *