Every Child Deserves Comfort
Sawyer's Wish™ Makes Sure They Find It
Sawyer's Wish™ grew from this simple inspiration: the joy inspired and shared by fun, printed sheets given by someone who loves you. As a follower of Christ, Sawyer believes in the transformative power of love and charity.
His wish is for no child to ever experience the pain of cancer. But until that day, he wants to do his part to deliver hope through the comforting gift of fun, printed sheets.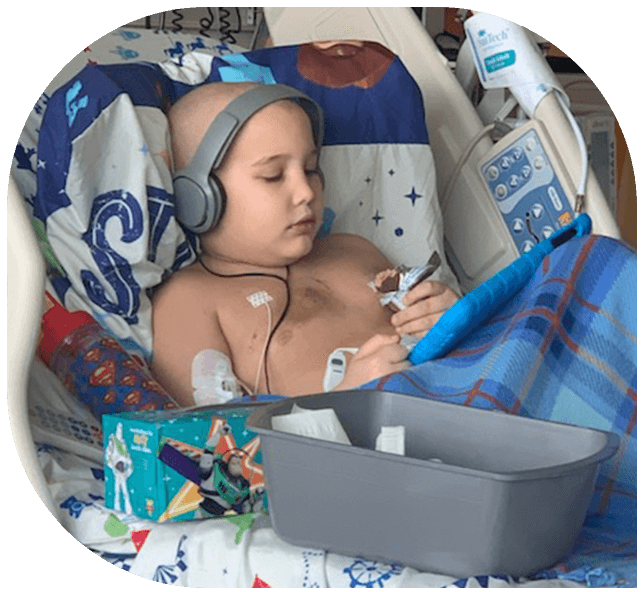 Sawyer Riggenbach is a brave and spiritual eight-year-old cancer survivor who spent five months in Akron Children's Hospital. Sawyer's stay began as the COVID-19 pandemic was unfolding, providing an extra layer of stress, fear, and loneliness. Through it all, Sawyer faced the many rounds of chemotherapy and long, lonely days with his signature optimism and generosity.
As visitation was restricted during Sawyer's hospital stay, one especially thoughtful gift made all the difference. Sawyer's uncle gave his nephew some new, printed sheets to help make his bed a more joyful place to sleep, play, and recover.
This simple gift provided a foundation for Sawyer as he coped with the many rounds of chemotherapy and its side effects. These sheets helped provide a lighthearted way for Sawyer and his medical team to connect through the loneliness of pandemic isolation. Something as simple as fun sheets helps turn a hospital into a home.
We learned firsthand the importance of comfort during a hospital stay. Sawyer, fell in love with his printed sheets throughout his five month stay. Creating a sense of "home" is essential for patient success.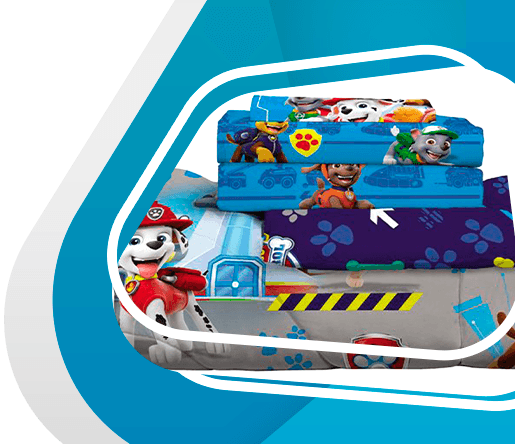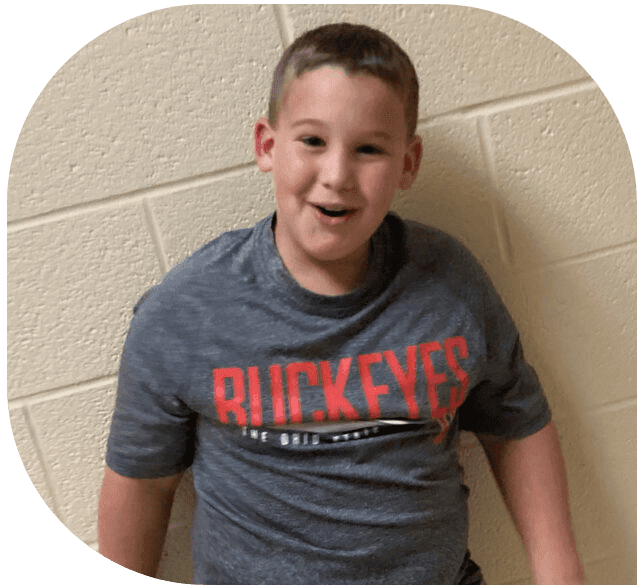 By becoming a Friend of Sawyer, you can support the mission of Sawyer's Wish™—to provide every child admitted to the hospital with the comfort of home.
Hospital beds become a playroom, dinner table, and sanctuary for kids in the hospital. Your loving gift will provide a foundation of love and joy for a child's hospital stay.
Follow me on instagram to see my story and the stories of others whose lives we have touched.
Facts About Children Hospital Stays

Whether planned or unplanned, a one-time experience or one in a series of encounters with the health care system, each hospitalization can have a major impact on the child and family.

This disease is the number one cause of death in children and occurs across all ages and ethnic groups. Despite this, childhood cancer research is vastly and consistently underfunded.

Most children will experience their stay at the hospital with plain white sheets. We are on a mission to change that to fun printed sheets.
You can make every day brighter for a child enduring a prolonged hospital stay. Your gift of a set of fun, printed sheets provides a moment of lighthearted comfort for these brave kids.
Every $30 provides a set of fun, printed sheets for a chronically ill child. We believe no child should have to experience the rigors of a hospital stay without cozy and fun sheets to comfort them along the way.