"For nothing will be impossible with God."- Luke 1:37​
Help Us In Our Work And Be A Part Of A Smile.
For a child admitted to the hospital, their hospital bed becomes their dinner table, playroom, and only sanctuary they have. You can make this sanctuary the most comforting place possible by extending the gift of fun, printed sheets to a child in need at Akron Children's Hospital.
You can make every day brighter for a child enduring a prolonged hospital stay. Your gift of a set of fun, printed sheets provides a moment of lighthearted comfort for these brave kids.
Every $30 provides a set of fun, printed sheets for a chronically ill child at Akron Children' Hospital. We believe no child should have to experience the rigors of a hospital stay without cozy and fun sheets to comfort them along the way.
We Have 2 Ways For You To Give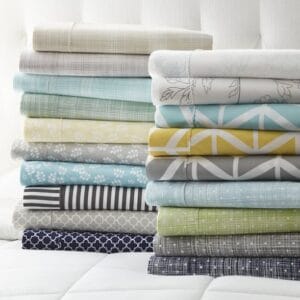 Donate Fun, Printed Sheets
Visit our store and pick out fun printed sheets. Each set of sheets purchased goes directly to the family of a child enduring a prolonged hospital stay.
Help us make every child feel at home in the hospital! For every $30 you donate we can comfort a child with a fun new set of bed sheets for them to sleep in.